분류별 메뉴
View
[Ship Building] DSME-Royal Thai Navy make collaboration
Writer :

GSC

Date : 2016-10-14 오전 10:49:39
Count : 854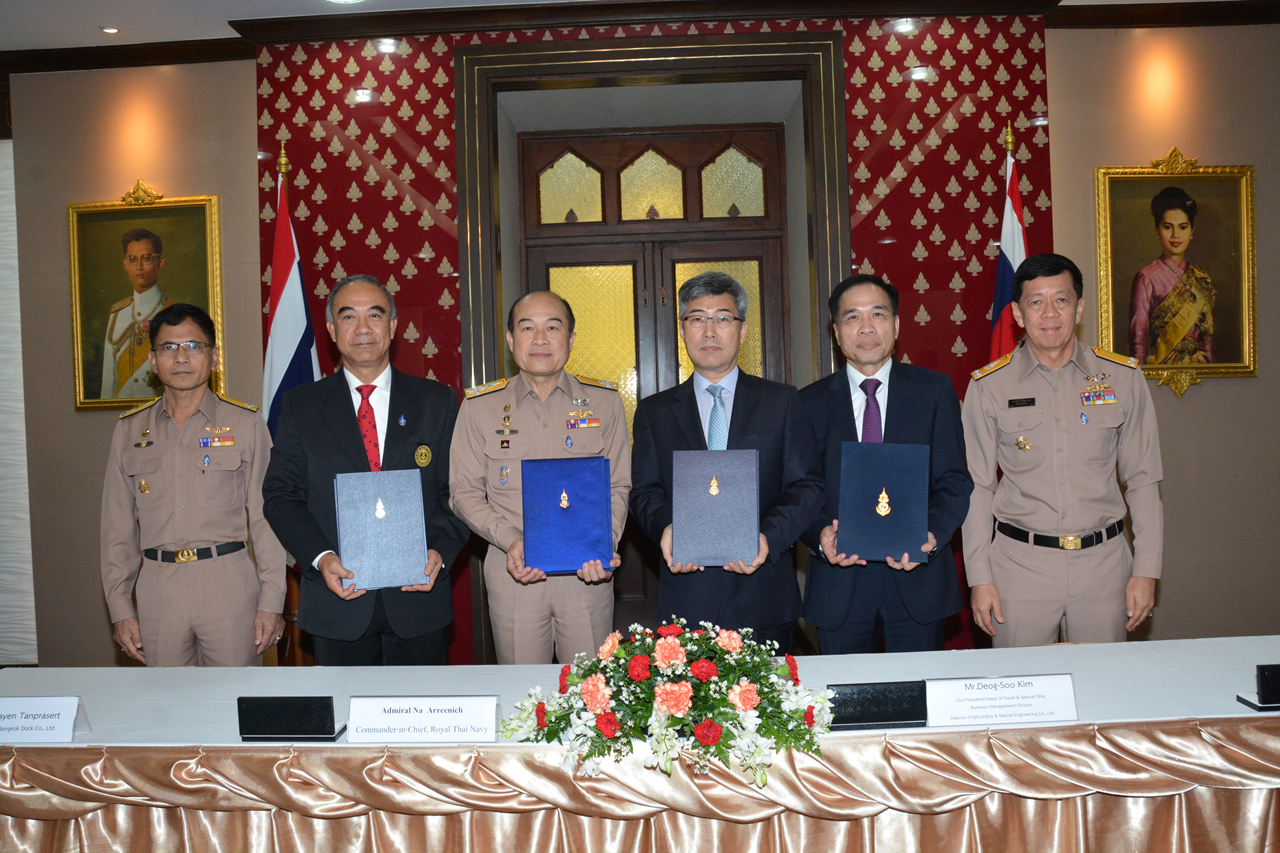 Daewoo Shipbuilding & Marine Engineering announced on October 13 that it has recently signed a memorandum of understanding (MOU) with the Royal Thai Navy (RTN) for the collaboration for 'modernization of shipbuilding·offshore business' and 'joint construction of naval vessel'.
With the MOU, both of the parties are to study on setting up new shipbuilding·offshore business structure in Thailand and modernizing existing facilities together.
As for defense business, both will make close cooperation for establishing a plan to increase Thailand's capability to build special ship and studying on joint construction of naval vessel for the country.
Thailand hopes to acquire know-how and technology Daewoo accumulated on shipbuilding·offshore·special ship sector.
It is the first time for the country to include overseas shipyard to participate in its national project. Accordingly, Daewoo is expected to take the advantageous position first in Thailand's future special ship business.
Considering scope of the MOU, the Korean mammoth yard is also forecasted to join shipbuilding and marine resources development businesses operated by the Thailand's government or private organization.
■Caption: In a MOU signing ceremony which has been held recently at the Royal Thai Navy (RTN) headquarters, Bangkok of Thailand, officials including Kim Deok-Soo, Director of Naval Engineering and Special Ship Division of Daewoo Shipbuilding & Marine Engineering (the third from right), and Na Arreenich, Deputy Commander-in-Chief of RTN (the fourtg from right), are taking a picture.
---